AFFORDABLE

PRICES

FRIENDLY

& TIDY

WORK

GUARANTEED

LATEST

TECHNOLOGY

IS SOME OF THE WOODEN FLOORING IN YOUR SIDCUP HOME OR BUSINESS LOOKING DECIDEDLY GRIM?
Have you become possessed with a vision of restoring it to glossy-magazine magnificence, to a broad expanse of gleaming, varnished beauty? Contact the premier wood floor experts in Sidcup to turn your dream into reality.
The Sidcup floor sanding team DA14 have been rejuvenating the wooden floors of Sidcup for 20 years. We provide a friendly, affordable and professional service to take care of all wooden flooring needs in the area. We use the latest sanding machines, which retain practically all of the dust that gets produced, and our entire range of stains and other finishes is eco-friendly and hypoallergenic.
Whether it's a school, commercial or domestic floor we're working on we keep the disruption down to an absolute minimum, and we'll leave you with no mess whatsoever. As far as you're concerned it will be as if we waved a magic wand and gave you a sparkling new wooden floor in a couple of days!
CREDENTIALS
At the Sidcup floor sanding company we strive always to deliver a top level of service and to perfect our techniques in line with the latest advances in technology for our chosen field. We're members of:
· The Federation of Small Businesses
· The Guild of Master Craftsmen
· The National Wood Flooring Association
​We're also an officially sanctioned Junckers Approved Maintenance Contractor and we carry £5million of insurance cover for additional reassurance. And our customers are certainly delighted with our service, as you can see by taking a look through some of our customer Testimonials .
​

EVERYTHING TACKLED
From ballrooms to suburban hallways, the Sidcup floor sanding and renovation experts undertake all projects with the same commitment and enthusiasm for wooden flooring. Whatever size job it is, our cutting-edge equipment and advanced, eco-friendly stains and varnishes will transform your floor in no time.
Contact us at the Sidcup floor sanding experts today to arrange a free on-site inspection and get the process of transforming your dreary old flooring underway. We guarantee that you'll be delighted with the results!
Latest News, Recommended Articles & Tips
Sanding 101: What type of floorboards do you have?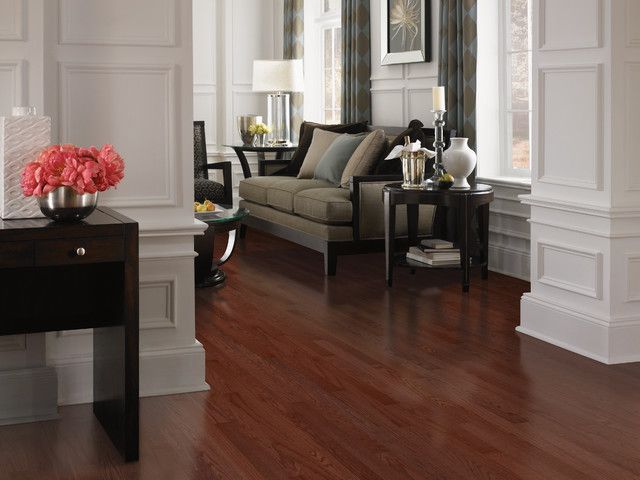 Before you think about sanding and finishing your floorboards, you need to find out what type of wooden flooring you have. You may not have too much difficulty in spotting a pine floor, but what if your pine floorboards have been stained to look like a hardwood? And how do you tell whether you have solid planks or engineered wood flooring? Here's how to find out.

Soft or hardwood?

This is a simple test - just try pushing a fingernail into the wood. If it leaves an impression, then you have a softwood floor and you'll need to apply several coats of a polyurethane finish to make it as dent resistant as possible. But beware, add too many coats and your floor can end up making it look plasticized and you'll need to re-sand and refinish the boards.

Which wood species do you have?

Try scraping off a little of the finish on an inconspicuous part of the floor - inside a cupboard is ideal. Try scraping just one floorboard in the direction of the grain, which makes it easier to refinish neatly. Now compare the colour and the grain to woods in the Wood Database to discover what flooring you have.


Engineered or solid?

It's vital to know whether you have engineered or solid wood floors before you switch on your sanding equipment. If an engineered wood floor has an insufficient wear layer, you run the risk of exposing the plywood underneath. To find out, simply pry up the finishing strip in the doorway, or remove a piece of the skirting board to expose the edge of a plank. Now use a mirror to examine the cross section - if you see layers of plywood then you have engineered wood and you'll need to measure the depth of the wear layer.

Simply slip a piece of card between the planks, or between the plank and the wall, and make a mark where the hardwood layer finishes. If your wear layer is 3mm, or your solid wood flooring is wearing down to the tongue and groove, then think about using professional floor sanding specialists to do the job. However, properly sanded, finished and maintained, your wood flooring will last for decades.
For Appealing Wooden Floors Call 020 3151 9035 Now